---
Past Bits & Bytes Events
Fall 2017 Schedule
---
25 September
CS Square Kick Off
Presented by: CS Square Team
Come out and see what we have planned for the upcoming semester!
---
02 October
Current Cybersecurity Trends: Innovation and Entrepreneurship
Presented by: Sandy Bird (IBM)
---
23 October
Energy Data Opportunities
Presented by: Sara Mudge (NB Power)
---
30 October
TBA
Presented by: TBA
---
06 November
How to Achieve Efficient Range Query over Encrypted Data in Cloud
Presented by: Dr. Rongxing Lu (UNB Professor)
---
13 November
Startup or Corporate? Choosing the Right Company to Work For
Presented by: Dr. Mostafa Karami
---
20 November
From agents to buses: building a research startup
Presented by: Dr. Luigi Benedicenti (UNB)

---
27 November
TBA
Presented by: TBA
---
04 December
Secure Approximation of Edit Distance on Genomic Data
Presented by: Dr. Dima Alhadidi

Winter 2017 Schedule
---
23 January
Fall Wrap Up and Winter Kick Off Information Session
Presented by: CS Square Team
Come out and see what we have planned for the upcomming semester!
---
30 January
An Introduction to OBD: Programming with your Car
Presented by: Sam Jesso (Autobit)
Sam is the founder of Autobit, a platform for collecting & analysing real-time vehicle diagnostic data for service centers, dealerships, or fleets. He is also a software engineering student here at UNB and a finalist in NBIF Breakthru Pitch Competition in 2015.
In this talk Sam shares his knowledge of programming as it relates to interfacing with your car's on-board diagnostics (OBD) computers.
Resources: An Introduction to OBD (Slides) | OBD Starter Kit (Code)
---
6 February
Free Productivity and Development Resources for Students
Presented by: Trevor Flynn (Bulletproof)
Slides: (PDF)
---
13 February
No Event
Cancelled due to weather.
---
20 February
Border Gateway Protocol Basics & Internet Peering
Presented by: Eric Morin (f6 networks)
Border Gateway Protocol (BGP) is a standardized exterior gateway protocol designed to exchange routing and reachability information among autonomous systems (AS) on the Internet.
---
27 February
Actor-oriented Programming of the JVM with Scala/Play/Akka
Presented by: Aaron Broad & Aditya Aggarwal (Siemens)
---
6 March
No Event (March Break)
---
---
20 March
Digital New Brunswick
Presented by: Gerry Fairweather (New Brunswick Government)
---
27 March
Microservices
Presented by: Howard Powell & Karla Pooley (Blue Spurs)
Microservices is a specialisation of an implementation approach for service-oriented architectures (SOA) used to build flexible, independently deployable software systems.
---
3 April
Detecting Dark Web
Presented by: Arash Lashkari (Research Associate at the Canadian Institute for Cybersecurity)
Dr. Arash Habibi Lashkari is research associate at the Faculty of Computer Science, University of New Brunswick. He has more than 21 years of academic and industry experience. Dr. Lashkari has been awarded 2 gold medals as well as 12 silver and bronze medals in international competitions around the world. In addition, he is the author of 9 books in English and Persian on topics including cryptography, network security, and mobile communication as well as over 70 journals and conference papers concerning various aspects of computer security. His current research focuses on cyber security, big security data analysis, Internet Traffic Analysis and the detection of malware and attacks. (http://cs.unb.ca/people/alashkar)
Fall 2016 Schedule
---
26 September
Business Skills for CS Students
Presented by: Danny Orozco (SWE Student)
Learn how international business experience can give you a competitive edge in your career in the IT industry. Danny Orozco is a Software Engineering student at UNB and in this talk he will be discussing how his trade mission to China with Global Vision this summer has impacted his career prospects.
---
3 October
What is Git, and Why Should You Use it?
Presented by: David Leger (SWE Student)
Learn the basics of version control with command-line git, a valuable tool used throughout the tech industry for working on software project with a team.
---
10 October
Thanksgiving (No Event)
---
17 October
No Event
There is no CS Square event this week, but check out CS Seminar Series Schedule ("IT at UNB: A Success Story": Wednesday, Oct 19th 2:30 - GC127).
---
24 October
Web based mapping using OGC Standards for applications in Health and Energy.
Presented by: Eddie Oldfield (QUEST)
This presentation will focus on examples of health and energy mapping on the web, including past projects to implement OGC standards-based applications and web services (with support of UNB Computer Science students and Geomatics Engineering), and areas of future work.  I will share lessons learned from our experience to develop and implement OGC standard-based applications.
Eddie Oldfield is Principal Owner of Spatial Quest, in Fredericton, New Brunswick.  Mr. Oldfield is passionate about building healthier, more resilient, and smarter energy communities.  He currently serves as Co-Chair of the Open Geospatial Consortium's (OGC) global Health Domain Working Group, and is a founding member of the Energy & Utilities Domain Working Group and Smart Cities Domain Working Group.  He is also a Member of the Resilient Communities Working Group under Canada's National Platform for Disaster Risk Reduction; and he is Chair for the QUEST New Brunswick Caucus (advancing Smart Energy Communities).  Previously, he worked as Director of the New Brunswick Climate Change Hub (12 years) an initiative funded by federal and provincial governments. During that time, he coordinated web-based mapping of environmental and health indicators for chronic respiratory illness programs, climate-health monitoring, and a cross-border pandemic influenza exercise, with funding from Canadian and US Governments. Nominated by Federation of Canadian Municipalities, he received a Queen Elizabeth II's Diamond Jubilee Medal for his community-oriented efforts.    
---
31 October
Smart Grid Data Challenges
Presented by: David Beauvais (SG2B Electric)
No description.
---
7 November
ShareLaTeX: An Online LaTeX Editor
Presented by: Leah Bidlake (FCS Professor)
LaTeX is a document preparation system for high-quality typesetting. It is most often used for medium-to-large technical or scientific documents but it can be used for almost any form of publishing.
NOTE: It would be beneficial to bring a laptop to follow along with examples.
---
14 November
Introduction to the Cloud with Amazon Web Services
Presented by: Karla Pooley & Eric Tucker (Blue Spurs)
No description.
---
---
28 November
Cybersecurity: Challenges and Opportunities
Presented by: Ali Ghorbani (FCS Professor)
---
5 December
What I Wish I Knew When I Started My Career
Presented by: John Cotter (Cvent)
John is a senior front end web developer and team lead at Cvent's office in Fredericton. He has many years of experience in the tech industry and is constantly learning new skills and staying up-to-date with the latest technologies. In this talk John offers valuable advice, based on his experience and the current state of the industry, for students who are just starting their careers in tech.
Winter 2016 Schedule
---
25 January
Building Static Websites with Jekyll
Presented by: David Leger
An introduction to Jekyll, a powerful command-line tool for building and easily maintaining static websites.
---
---
8 February
Testing Tools in Ruby: RSpec and Cucumber
Presented by: Aaron Tabor (FCS)
---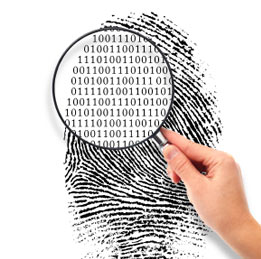 15 February
Data Mining the Human Body
Presented by: Dawn MacIsaac (FCS)
---
22 February
Want the Best Job in Security? Here is What You Need to Know.
Presented by: Elaheh Biglar Beigi (Raytheon)
---
29 February
IT challenges in NB health industry
Presented by: Ashley Hyslop (Accreon)
---
7 March
No Event (March Break)
---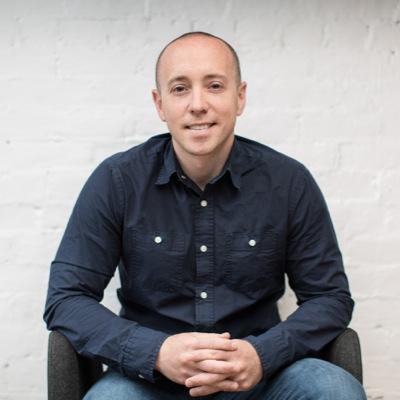 14 March - 19 March
East Coast Startup Week
17 March (Thursday), 12:30-1:30 PM (GC127): Brent Macdonald ( Co-founder & CEO of Xiplinx Technologies Ltd.)
Brent MacDonald is the Chief Executive Officer at Xiplinx Technologies Ltd, responsible for executing Xiplinx growth strategy, and for creating a customer focused organization responsible for delivery of quality, secure, and scalable products for the manufacturing sector. He is also responsible for the provision of a combination of business planning, project management, and technical consulting services to marquee Xiplinx clients.
---
21 March
VizWik: The Design of a Controlled Data Flow Programming Language
Presented by: Simon Gauvin (VizWik)
---
28 March
No Event (Easter)
---
4 April
Oculus Prime: Transforming Into Virtual Reality!
Presented by: Chris Hazzard (FCS)
---
Fall 2015 Schedule
Sept. 28

"Getting the most out of git"  Aaron Tabor (FCS MS student)       

---

Oct. 5                  

"Exploring data with EKL (Elasticsearch, kibana, logstach) stack: A quick tour from zero to analyze data in less than a hour" 

Hugo Gonzalez (FCS PhD student)

---

Oct. 12 

Holiday

---

Oct. 19

"Building servers with Node.js" Scott Bateman (FCS Faculty)             

Slides: Download PDF

---

Oct. 26

"Optimization - The Last Thing You Should Do" Joey Bernard (Acenet)           




---

Nov. 2

"Neat 

Photoshop 

t

ricks that you don't know" 

Rob  Blanchard (

Production Asst/Photography, UNB

)                

---

Nov. 9

"Getting Started with Kaggle Data Mining Competitions" 

James Stewart (Raytheon)     

---

Nov. 16

12:30 - 1:30, H224 (Old Head Hall, 17 Dineen Dr.)
Campus Event hosted by TME:
"Starting a Business... How We Did It"
Phillip Curley, CEO of HotSpot Parking Inc., Kayley Reed, Co-Founder of Wear Your Label, & Josh Ogden, Co-Founder of Castaway

---

Nov. 17

12:00 - 1:00, Remsoft (77 Westmoreland St.)
Planet Hatch Co-ordinated Event, Register here:
"Remsoft - Insight for a Better Planet"
Lunch Tour

---

Nov. 18

12:30 - 1:30, H224 (Head Hall, 15 Dineen Dr.)


Campus Event hosted by CS Square:




"So, Does Your Great Tech Idea Have Business Potential?"




Yan Simard, CEO of Zaptap & serial entrepreneur

---

Nov. 18

1:00 - 4:00, Crowne Plaza (659 Queen St.)
FCNB Full Sail
Crowd Funding Equity

---

Nov. 18

4:30, Planet Hatch (Knowledge Park, 140, 50 Crowther Ln.)
Panel Talk
- Populus Global - Timbre Cases - Mycodev -


---

Nov. 19

12:00 - 1:00, Red Rover Brewery (888 Hanwell Rd.)
Planet Hatch Co-ordinated Event, Register here:
Red Rover Brewery Tour
$13, Please register on Eventbrite!

---

Nov. 19

7:00 - 9:00, Renaissance College (811 Charlotte St.)
GEW Fireside Chat hosted by Renaissance College
"Making Social Entrepreneurs - Is It Even Possible?"
Dr. Thomas Mengel & Sara Taaffe

---

Nov. 20

12:30 - 1:30, T304 (Tilley Hall, 9 MacAulay Ln.)
Campus Event hosted by IBEC
"The Real Story of Real Food Connections"
Levi Lawrence, President & Co-Owner of Real Food Connections

---

Nov. 20

7:00, Planet Hatch (Knowledge Park, 140, 50 Crowther Ln.)
Networking Event hosted by PDC
Come meet & mingle with other entrepreneurial minds!

---

Nov. 23

No Event

Nov. 30

"The Physical & Logical Make Up of the CS Network" - John Peterson
---
Winter 2015
---
19 January
When One Language Fails: Examples with RSS
Presented by: Ryan Wark
---
26 January
History of Cryptography
Presented by: Xandria Richman
---
2 February
Why Python?
Presented by: Richard Killam
---
9 February
Introduction to Regular Expressions
Presented by: Sean Seeley
---
2 February
Using Data Mining to Create Actionable Intelligence Towards Solving Customer Churn
Presented by: James Stewart
---
23 February
Encrypting You Communication
Presented by: Mohammed Mamun
---
16 March
Fundamentals of Computer Networking
Presented by: John Peterson
---
23 March
So you have your own idea/software... how do I protect it?
Presented by: Ken Kent
---
Fall 2014
---
22 September
Introduction to Latex
Presented by: Hazel Webb
---
29 September
Introduction to Android Programming
Presented by: Jesse English
---
29 September
Introduction to Latex
Presented by: Hazel Webb
---
6 October
Introduction to TCP/IP
Presented by: John Peterson
---
20 October
Creating Mobile Apps with Phonegap
Presented by: Randy Mills
---
27 October
Introduction to Python
Presented by: Hugo Gonzalez
---
3 November
Real-time access to tweets via the Twitter Streaming APIs in Python
Presented by: Paul Cook
---
24 November
Automated Testing with Selenium
Presented by: Randi Watson
---